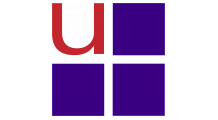 Your Review
Submit a Review

Resident Reviews
|Recommended: YesGood building in good location — I love this building and its so beautiful. Much better than I think a lot of the buildings in this area. Only downside is the pipes are old and make a lot of weird noises, but not that big a deal to me.
|Recommended: YesA great experience — Affordable and worth it.
|Recommended: YesProperty is conveniently located and ideal for small groups. — I would say that the apartments are outdated and the kitchen situation is less than ideal, but you can't beat the location and the proximity to the AVE and UW.
|Recommended: YesOkay — I mostly like the apartment. Hot water has turned off twice already unfortunately. Maintenance staff is awesome. Neighbors are quite loud above us.
|Recommended: Yes
Its ok — This is the first apartment I've rented so I don't know what it's like compared to others, but I like it fine. The kitchen is really nice and I like the amount of space I'm getting for the price. However, upon moving in I had multiple things I needed fixed including the door lock since this is an old building. Overall I enjoy living here and the location is really convenient for me.
Thank you for your four star review! We are happy that we were able to respond swiftly to your maintenance needs, please let us know if there is anything we can do to earn that 5th star! Regards, Management
|Recommended: YesBeautiful and Unique Apartments — Great location, pretty peaceful community I can't hear my neighbors but there can be a lot of noise from the street , and quirky. All of the doors and their handles are a little funky but they work. There's a ton of storage and the bedroom in the studio plus is more than spacious enough for two people. The kitchen is good and there's plenty of storage in there too.
|Recommended: YesI've only been there a day, but it looks good. — I'd tell them it is a solid apartment.
|Recommended: Yes
Space was accommodating, and landlords were nice and helpful — It's a bit older and doesn't have AC, but you're getting a lot of space as well as accommodations like a full kitchen for a good price. The landlords are nice, helpful, and professional, and respond to issues in a timely and reasonable manner. I had no significant issues with either the room or the landlord at any time when I lived here.
Thanks Jackson! We are happy that you had nothing but a positive experience with our professionally managed historic building in the heart of the University District.
|Recommended: No
None — Walls are too thin, but everything else is good
Thank you for your review Sanjana, please remember that we always respond swiftly to noise complaints if your neighbors are a little too loud for your liking!
|Recommended: YesGreat place, A bit old, and sketchy location. — The wilsonian is a pretty nice place, the building is well maintained, and maintenance is fast. They're also very good about receiving packages. The only problem I've encountered is that the location, directly on the ave, means you get to deal with.... interesting people. At one point, a homeless man managed to make his way up to the 3rd floor staircase, and was simply reading his newspaper on the floor. Another time, a man took up residence against the dumpster behind the building, and would scream incoherently at anyone he saw. Speaking of the dumpster, they are fairly well kept, but often not enough to handle everyone's trash, and overflow a bit. I more fault the sheer density of seattle living than udistrictsquare, though. As I said, my overall impression is good. Just be aware of the location.
|Recommended: YesNice and affordable. — The building is old, but after a good clean up, it's pretty nice. The price range is also a plus.
|Recommended: YesThe property is nice. — You can hear everything that occurs on the ave which is bothering at times when you are trying to sleep. Also, the construction wakes you up and keeps you up which is annot ying as well.
|Recommended: YesIt is okay for the price and proximity to campus. — It is nice to be close to campus. But the kitchen is small, not all the appliances work. You have to be used to working with a small sink. And while the view can be great, like most apartments there is no air conditioning. Let in all that sunlight and the apartment becomes unbearable in summer afternoons.
|Recommended: YesReview of Wilsonian Apartment — The apartment itself is old, but the unit is pretty specious and the kitchen is updated.